My name is Benito Sánchez Oviedo, and here I share my experience on how I've managed to keep rabbits out of the garden:
I have a warehouse in an industrial park on the outskirts of Zaragoza (Spain). In the park, I also have two small gardens, each about 50 square meters, where I grow beans, tomatoes, onions, etc.
The industrial park is in a rural area, and there have always been rabbits around. But this year, there is a real rabbit infestation that's ravaging everything in the garden.
This year, I couldn't grow tomatoes. Every time I bought a tomato seedling, the next day, rabbits would enter the garden and eat it. I had already replaced the seedlings three times, and nothing worked. Even though I have the gardens fenced in, the rabbits still managed to get in.
Given the positive experience we had with BirdGard Iberia in the past when we contacted them because we needed to keep crows from entering our warehouse, we reached out to them again to explain our rabbit problem in the garden.
BirdGard Iberia recommended installing ultrasonic rabbit repellers. One in each garden. Specifically, they recommended the Garden Protector 2 – WK0052 model, which, in addition to emitting ultrasonic sounds that repel rabbits, includes a flashing light. This rabbit repeller also works to keep other animals like cats, dogs, and foxes away. We set it to frequency 7 to repel rabbits. And we placed one in each garden, practically at ground level, as seen in the photos.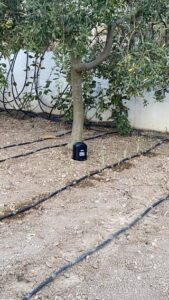 I must say that this rabbit repeller has worked wonderfully since the first day we installed it. Not a single rabbit has entered our garden since, and we will finally harvest tomatoes this year.
I am delighted with the product and the recommendations from BirdGard Iberia. They are true experts in bird and animal repellers.
I recommend this product to anyone who has a garden and needs to protect it from rabbits, as they have unfortunately become a real plague in our fields. In fact, I have already recommended it to a friend who also has a garden in Zaragoza, and it has worked wonders for him in keeping rabbits out of his garden as well.
Keeping Rabbits Out of the Garden – Conclusions
You can get your Ultrasonic Rabbit Repeller Garden Protector 2 – Mod. WK0052 from BirdGard Iberia's online store.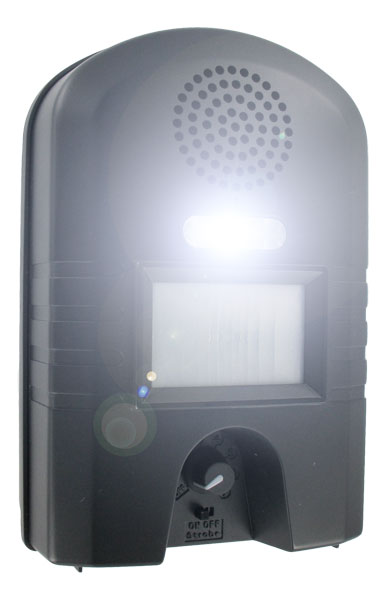 If you have problems with rabbits and want more information, we recommend the following articles:
We also invite you to contact BirdGard Iberia, and one of their experts will provide free advice on the best solution for your situation.